Are you a vet professional who's tired of the long lines, crowded halls, bad food, and glitchy apps you've come to expect from traditional conferences? Do you struggle to find CE opportunities that fit your learning style or provide the level of support you need?
You're not alone.
Many online platforms don't get it either. How often have you left a webinar without having your question answered or your voice heard? How many times have tech issues kept you from being able to focus on the course?
Navigating online learning platforms can prove frustrating, especially when programs fail to provide clear instructions, comprehensive answers, or accessible support. The frustration of unanswered emails or chats, navigating faceless customer support, and the lack of personal interaction often results in an unsatisfying learning experience. So we set out to tackle these issues head-on, ensuring every vet professional feels heard, supported, and well-prepared in their ongoing learning.
Enter, IntroVet Academy
IntroVet Academy is your ultimate solution to overwhelming conference environments and unanswered questions.
As an IntroVet Academy Member, you can now gain instant access to our library of on-demand courses, simplified one-click enrollment to live webinars, brand new member-exclusive practice resources monthly, and members-only on demand courses released quarterly.
Register Now!
Studies show that as many as 80% of veterinary professionals consider themselves introverts. If you're reading this - perhaps you are too! As introverts, crowded conferences, long lines, and intimidating speakers perched high on a stage can drain our social batteries and peak our anxiety. FAST. 
At IntroVet, we want you to learn in the style that serves you best! If that means sitting on the couch and piling all your pets on your lap while you watch a webinar, do it! If that means taking a snack and your computer to a park to watch a video course, that sounds amazing! We're here for it. If you need a getaway, meet us at a conference in San Antonio, and we promise you'll have plenty of space to stretch out, tons of good food, and an easy space to ask questions without competition or stage fright.
And no matter where you're joining from, we'll make sure every question gets answered, every concern is addressed, and you'll always be able to reach us personally - not a call center or an unmonitored inbox - anytime you need us. Our IntroVet team members still practice, as veterinarians, practice managers, and technicians. We know how difficult this field can be, and we want this community to be an easy respite. Not a chore.
Your Key to an Even Better IntroVet
IntroVet Academy was created as a direct result of your requests. As we say at every webinar - we take action whenever we see a consensus within the group! When you register as an IntroVet Academy member, you'll now have instant access to an ever-growing library of more than 50 hours of on-demand CE, with new, member-exclusive courses released every quarter. You'll receive new practice resources directly to your inbox every month- including treatment templates, drug charts, customizable hospital forms, client discharge instructions, and more.
With an Academy PRO Membership, you'll also gain one-click access to our live/interactive online workshops - more than 30 hours CE per year. There'll be no more need to pick and choose your webinars, or set reminders to return and register for each new course!
As an IntroVet Academy member, you get:
On Demand CE:
Every quarter, you'll receive new on demand CE and early access to content before it's released to non-members.
New Clinical Resources:
Every month, receive practical resources such as Medication Guides, Exam Aids, Diagnosis and Treatment procedures, Client Handouts, Hospital Forms and much more.
A CE Community that Understands Your Learning Style!
Welcome to IntroVet Academy: Your Introvert-friendly home for learning
IntroVet Academy is designed for vet professionals seeking to improve their skills and earn CE within a low-stress community that suits our unique learning and communication styles. Select your membership level, register one time, and:
Access an ever-growing library of on-demand video content
Try out new practice resources delivered straight to your inbox monthly
Take advantage of new, member-exclusive courses released quarterly
Enjoy easy communication and fast, personal support whenever you need it
About Jenni & IntroVet
Founded in 2018 by a self-proclaimed introvert-veterinarian who found traditional conferences overwhelming, IntroVet Academy provides a unique learning space, designed with the introverted professional in mind. Our courses offer practical, engaging content that respects your personal learning style. Whether you want to learn from the comfort of your couch with your pets around, or in the great outdoors with your laptop, our community is made to meet your needs.
We offer friendly, small group workshops held live online and in person, and more than 50 hours of RACE Approved courses in our ever-growing on-demand video library.
New courses open up every quarter, and our members receive digital practice resources - like checklists, charts, and client discharge instructions - right to their inbox every month.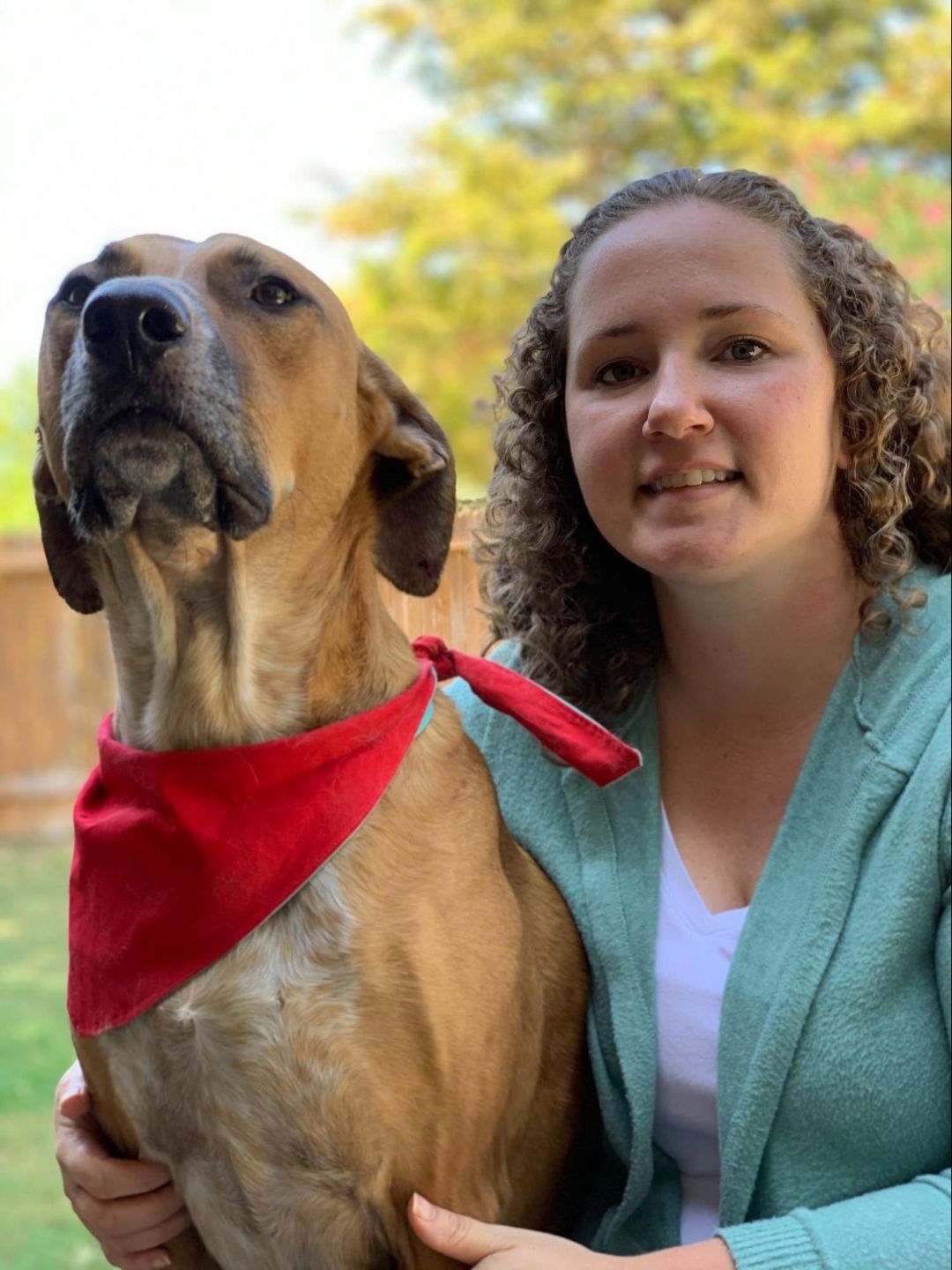 BUT DON'T JUST TAKE OUR WORD FOR IT!
Our members love the practicality of our courses and the convenience of learning from home.
As usual IntroVet™ keeps it real! This training was very helpful to actual cases we all see, not merely conceptual. It is a great way for me to keep up with my CE, as travelling is impractical for me as a sole practioner. And, the content is right on point. Jenni Rizzo for president!!!
The lecturers selected were fantastic. All sessions were beneficial. It helps to be able to listen to lectures again to help pick up on anything I might have missed!
Very interesting topics. The presentations were handled great by the speakers. The time spent for the Q&A section was very satisfactory, as this part is unfortunately widely neglected. You can learn a lot through questions! Overall, it was a great set of lectures and definitely worth the time.
SUPPORTING COMMUNITY AND ACCESS
By choosing IntroVet™ Academy, you're supporting a woman-owned, veterinarian-owned small business. We still actively practice and experience the same struggles common to all in the vet world. Through donations and educational programming, we're committed to increasing access to veterinary care and to improving the wellbeing of all those in the veterinary community. We encourage our members to be a part of this mission.
More than just another subscription plan….
you will gain a community where your individuality is valued, your questions are answered, and your learning style is prioritized. This is a space where you can rest, learn, grow, and gain fresh inspiration to serve the animals you love most.
Unlock Your Membership Today!
Our Guarantee
We're confident in the value we provide. If you're on the fence about joining, test drive membership with IntroVet Academy LITE monthly, and cancel anytime.
FREQUENTLY ASKED QUESTIONS
What is IntroVet™ Academy?
What is the difference between IntroVet Academy LITE and PRO?
Are the courses at IntroVet™ Academy RACE approved?
Which IntroVet Courses are included in each membership?
Can I still sign up for IntroVet courses individually? Or do I have to be a member?
Do you offer special pricing for veterinary technicians, veterinary students, or practice groups?
What if it's not for me? Can I cancel my membership?
What if I still have questions?
At IntroVet™, we're keeping it simple and keeping it real. Say goodbye to overcrowded lectures, confusing program grids, and dysfunctional conference apps.
Join us today and embark on a learning journey that respects your individual style, values your time, and supports your professional growth.
Have any questions? Feel free to contact us at [email protected]!
With IntroVet™, CE is no longer a chore; it's a choice. Choose IntroVet™ Academy - CE With Space To Be You™
Don't miss this opportunity to redefine your continuing education experience.
Join us today at IntroVet Academy, where CE is at your fingertips.
Don't let giant conferences stress you out or limit your learning.
 Join IntroVet Academy and experience the freedom of learning at your own pace, in your own space.
Are you a veterinary technician, veterinary student, or practice group interested in joining IntroVet Academy? Email us for special pricing!