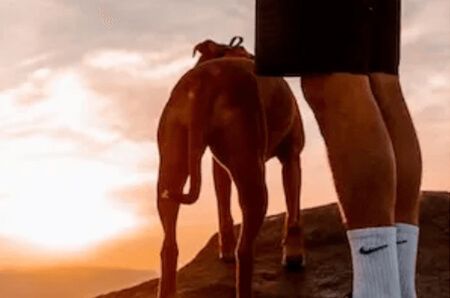 As a proud member of the veterinary community, IntroVet™ serves animals as well as humans. We donate part of every registration fee to animal rescues, non-profit veterinary centers, emergency relief efforts, and similar animal welfare needs. Through IntroVet™, your CE dollars work harder by supporting animals in need in your community.
If you'd like to recommend a non-profit organization for our consideration, please contact us.
Mazie's Mission
Mazie's Mission is a full service non-profit hospital in Carrolton, TX devoted entirely to exceptional care of homeless pets. Mazie's skilled staff help save the lives of countless pets across Texas by providing care for sick, injured, and heartworm positive strays when financial limitations might otherwise force euthanasia to be considered.
Your participation in IntroVet™ has helped rescues like Rufus, who was found starving to death, and Elroy who's terrible skin problems might have prevented him from ever finding a home, if not for Mazie's Mission!
Learn more about Mazie's Mission or donate at: www.maziesmission.org
Follow Mazie's Mission on Facebook: @maziesmission
DaisyCares
DaisyCares is a non-profit organization founded in Bexar County, TX. Since 2009, they have provided pet food and emergency veterinary care grants to families with financial need, and have worked to educate the public about animal care and welfare. 95% of all funds donated to DaisyCares go directly back to the communities they serve. During the time of COVID-19, DaisyCares has gone above and beyond to support pets and pet owners impacted by the ongoing crisis.
IntroVet™ is proud to support DaisyCares! A portion of every April 2020 Webinar registration was donated to help pets like Daisy and Rusty receive food and veterinary care during COVID-19.
"Thank you to DaisyCares! If it wasn't for them really I wouldn't have had enough money to treat my baby Daisy. What these people do is just wonderful! Thank you for helping us when we needed it the most!" -Dana K.
"Thank you DaisyCares for the dog food!!! -Rusty. Rusty was living his best life with his owners in rural Texas. Rusty's parents visit the only pantry nearby, Centro Esperanza, as they have fallen short on finances. His owner wanted to share this picture of Rusty to say "Thank You" to everyone who has donated to help nourish senior pups like him. There's no place Rusty would rather be during the COVID-19 pandemic than with his loving family.
To learn more about DaisyCares or to donate, visit www.daisycares.com
Follow DaisyCares on facebook: @daisycares
The Cattery Cat Shelter
The Cattery Cat Shelter in Corpus Christi, TX offers an alternative to traditional animal shelters in providing a no-kill, cage-free haven for homeless, abused, or abandoned cats.  The Cattery Cat Shelter then seeks permanent, loving homes for these animals.  In addition, the Cattery Cat Shelter promotes public awareness regarding the value of animals and their welfare, the dangers of pet overpopulation, and the benefit of quality human-animal companionship.
Your participation in IntroVet™ has helped rescues like Bodine and Scott who were found in a vacant house in a tiny space in the very back of an air conditioning closet as tiny kittens by the realtor that heard them crying. The Cattery Cat Shelter was able to get them out after several attempts. Unfortunately they were sickly and had ringworm. They're now healthy and happy and love each other so much!
Victoria was a stray that came to The Cattery Cat Shelter to be spayed. The clinic staff asked if we could keep her so we could treat her nose and the person that brought her said yes. The Cattery Cat Shelter Vet determined that she had a fungal infection. The pictures of her progress are from when we got her in August, at the end of September, and today! The Cattery Cat Shelter couldn't treat Victoria without supporters!
Learn more about The Cattery Cat Shelter or donate at: www.thecatterycc.org/
Classic Canines
Classic Canines has been helping Austin Senior Dogs Since 2012. Every year hundreds of senior dogs aged 7 and up reach Austin TX area shelters as strays and owner surrenders. Shelter life is traumatic for older dogs, and it's Classic Canine's goal to minimize that stay. Classic Canines promotes fostering, mending, and repairing of the body and soul, as part of the journey that ultimately leads home.
Classic Canines works with hundreds of seniors that come into shelters – their volunteers are the first to meet them, comfort them, take their photos and post them on Lost and Found pages as needed, and find fosters and forever families for them.
Classic Canines also provides funding for quality-of-life exams and euthanasia for pet parents in the community who are experiencing a financial hardship. Unfortunately, some loving pet parents put off ending a pet's suffering because they lack sufficient funding to be present for euthanasia. As a result, some of these pets are suffering to their death at home because owners don't have the funds to provide euthanasia.
By attending a IntroVet™ course, your CE dollars are helping senior pets and their families!
Red Rover
Established in 1987, Red Rover (formerly United Animal Nations) is a 501(c)(3) nonprofit based in Sacramento, California, that serves the United States and Canada. It is funded solely by private donations and does not receive government funding.
Red Rover provides temporary emergency sheltering, resources, financial assistance, and emotional support when animals and people are in crisis. Red Rover Relief also provides financial assistance, resources and support to low-income individuals and survivors of domestic violence and their pets, so families can escape abuse together and stay together.
Red Rover's Safe Housing On-site grants allow domestic violence shelters and animal shelters to build housing for pets of domestic violence survivors at their shelters.
Red Rover's Safe Housing Startup grants allow domestic violence shelters to create their own programs to help domestic violence survivors and their pets escape together.
Red Rover Responders are an emergency safety net for animals, offering shelter and care when and where they need it most. More than 4,000 volunteers help provide vital emergency shelter assistance for animals displaced by natural disasters and rescues from other crises, such as puppy mills and hoarding situations.
IntroVet™ donates a portion of every registration fee to charities who help increase access to veterinary care.
Subscribe for a Weekly Newsletter!
Sign up to receive reminders about registration deadlines, news about IntroVet™, special offers, and more!
Questions? Contact us at [email protected]!