COURSE DESCRIPTION
Originally presented in early 2021, this on-demand course features three videos, through which we'll discuss key steps in the management of dogs and cats with acute kidney injury, chronic kidney disease, and hypertension. Register to hear effective and simple methods for managing fluid deficits, nausea and vomiting, anemia, weight loss and other common problems associated with renal disease. Finally, find out which of your patients are at risk for hypertension, learn how to accurately measure blood pressure in your own clinic without invasive equipment, and understand why diagnosing and treating hypertension is so important.
Register Now!
VIDEO 1:
There's Nothing 'Cute' About Acute Kidney Injury
In this video, we will review the pathophysiology of some common (and a few unusual) causes of kidney injury as well as the diagnostic work-up. We'll emphasize treatment strategies, including management of oliguric and anuric patients, controlling vomiting, etc. Finally, we'll discuss inexpensive yet highly accurate ways to monitor fluid balance.
Estimated time to complete: 55 minutes
VIDEO 2:
Improving the Life of Feline Patients with CKD
In this video, we will review congenital (e.g. renal dysplasia / aplasia, Glomerulopathy, Fanconi syndrome, Polycystic kidney disease) and acquired kidney diseases. Diagnostic work up and management strategies of CKD are discussed. Managing the side effects of chronic kidney disease including hydration, hypertension, hypokalemia, hyperphosphatemia and anemia are covered. The importance of diet and feeding tragedies are focused upon, including the values of esophagostomy tube, control of nausea and appetite stimulation.
Estimated time to complete: 50 minutes
VIDEO 3:
Hypertension Diagnosis and Management
In this video, we will cover new ACVIM/IRIS Guidelines and recommended treatments for hypertension. We'll review the pathophysiology and importance of identifying hypertensive patients, define at-risk groups, evaluate proper measurement, and study the latest treatment protocols.
Estimated time to complete: 50 minutes
Upon viewing this recording and passing the quiz with a score of 70% or better, you'll earn 3 hours of RACE Approved CE.
Earn 3 hours RACE Approved CE
Learn at your own pace! Registration includes unlimited access to course videos for 12 months
Instant access to course videos and notes immediately following registration
Instant delivery of your CE Certificate, upon successful completion of the entire course and passing quiz score (70% or better)
After course completion, your CE Certificate will be delivered straight to your inbox.
*This course is approved by the AAVSB RACE to offer a total of 3 CE Credits, with a maximum of 3 CE Credits being available to any individual veterinarian or veterinary technician.
These RACE approvals are for the subject matter categories of: medical program, using the delivery method of anytime/on-demand. These approvals are valid in jurisdictions which recognize AAVSB RACE; however, participants are responsible for ascertaining each board's CE requirements. RACE course numbers: 20-858569
IntroVet is also an NYSE Approved Sponsor, for providing continuing education to veterinarians and veterinary technicians licensed in New York State.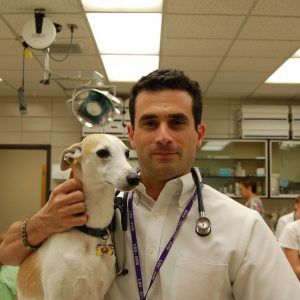 MEET THE SPEAKER
Mark Acierno
MBA, DVM, DACVIM (SAIM)
Mark Acierno received his DVM from Mississippi State University. After an internship in small animal medicine and surgery, he completed an internal medicine residency at Tufts University. Dr. Acierno spent 12 years at the Louisiana State University developing one of the most advanced nephrology programs in the world. As of January 2017, he is proud to call Midwestern University in Phoenix Arizona "home." His clinical and research interests include hypertension, kidney disease and renal replacement therapies. He also maintains a special interest in personal finance as it relates to veterinarians.
In his spare time, Dr. Acierno enjoys scuba diving, exploring the Arizona desert, and manages ThePocketDVM.com, a financial blog for veterinarians.