Did you know...
This webinar is included in IntroVet Academy Pro Membership! 
Join IntroVet Academy for instant access to an expansive library of on-demand courses, easy, one-click access to live virtual workshops like this one, and exclusive members-only content released every month. Save hundreds of dollars and tons of time with IntroVet Academy!
WEBINAR DESCRIPTION
Understanding Evidence-based Methods for Removing Financial Barriers to Care
In recent years the veterinary profession has come to understand the wide variety of barriers that our clients – both four- and two-legged – face when trying to obtain the care they want and deserve. Many initiatives to right this wrong are underway from research into data-driven practices to operational efficiencies that optimize veterinary professionals' time and maximize their impact.
This workshop will explore a broad spectrum of ideas that practitioners can implement in their daily work to support these efforts.
THE DETAILS
Date: October 1, 2023
Time: 9am to 4:30pm CDT
Price: $194
CE: 6 hours RACE Approved CE
Location: Anywhere!
Find a cozy spot with reliable internet and join us online for this live and interactive learning event!
Register Now!
HIGHLIGHTS

:
Understand the evidence regarding treatment of canine parvovirus, pyometra, and feline perineal urethrostomy with non-traditional approaches
Learn the top tips to increase efficiency of spays and neuters
Describe the potential benefits of telemedicine for addressing barriers to veterinary care, reducing patient stress, and supporting animal welfare programming
Understand the full spectrum of resources for implementing financial assistance (payment plans, emergency grants, insurance, etc) in a for-profit business model
MEET OUR SPEAKERS
IntroVet™ is thrilled to welcome Dr. Brian DiGangi, Jen Hobgood, Aimee St. Arnaud, and Angele Bice, a team dedicated to expanding veterinary care access for every family.
Brian A. DiGangi
DVM, MS, Diplomate, ABVP
(Canine & Feline Practice, Shelter Medicine Practice)
Dr. Brian DiGangi is Clinical Associate Professor of Shelter Medicine at the University of Florida, College of Veterinary Medicine. After earning his DVM at the University of Florida in 2006, Dr. DiGangi completed a rotating internship in small animal medicine, surgery, and critical care, a residency in Shelter Animal Medicine, and received his MS in Veterinary Medical Sciences in 2010. Dr. DiGangi has published peer-reviewed research on canine heartworm disease, veterinary field clinics, feline adoption, pregnancy detection and immunology and authored textbook chapters on sanitation and asepsis, infectious disease management, animal welfare, and animal relocation. He is the lead editor of the 2nd edition of Animal Behavior for Shelter Veterinarians and Staff and is board certified in both Canine and Feline Practice and Shelter Medicine Practice by the American Board of Veterinary Practitioners. Dr. DiGangi has served on the Board of Directors of the American Heartworm Society from 2016-2022 and two terms as President of the Association of Shelter Veterinarians from 2015-2016. Prior to his current role at UF, Dr. DiGangi worked as Senior Director of Shelter Medicine for the ASPCA providing consultative support for animal shelters engaged in animal transportation and relocation efforts nationwide.
Jen Hobgood

Ph.D., Senior Director of State Legislation,
ASPCA Government Relations Southern Division
Jen is based in Tallahassee, Florida. In this role, she oversees the ASPCA's legislative initiatives in Florida, Georgia, South Carolina, and North Carolina. Since coming on board at ASPCA six years ago, Jen has worked with policymakers to pass into law legislation to advance animal welfare, including state legislation to help shelters quickly and reliably return lost or stray pets to their families, enable veterinarians to report animal cruelty to law enforcement, and ensure that domestic violence protection orders can include family pets. In recent years, Jen has spearheaded ASPCA's efforts to enact laws that expand access to veterinary telemedicine. Prior to joining the ASPCA, Jen was the Florida state director for The Humane Society of the United States, where she became passionate about access to care while tagging along with HSUS' Rural Area Veterinary Services (RAVS) Appalachian program team and providing client support. She has two decades of experience in animal welfare and is based in Tallahassee, Florida.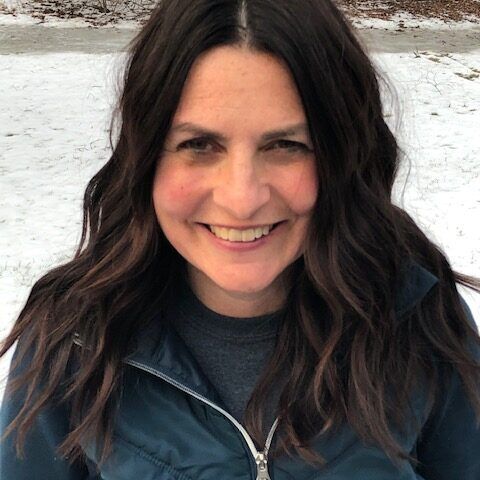 Aimee St. Arnaud

Open Door Veterinary Collective
Aimee St.Arnaud is a business partner in two full-service veterinary clinics (Community Pet Care Clinic in Ohio and Open Door Veterinary Care in North Carolina) that focus on removing barriers to care and increasing access to veterinary services while still maintaining a net positive revenue. She has created a non-profit mentorship training called Open Door Veterinary Collective for clinics that want to replicate their business model, including giving back through their revenue, providing incremental care and creating strong community partnerships with human social service and animal non-profits.
She has experience in mentoring from her time at the ASPCA Spay/Neuter Alliance where she helped develop six training programs that mentored over 170+ clinics to open that perform 1.5 million spay/neuter surgeries annually and trained over 1,000 veterinary professionals annually in efficient spay/neuter techniques.
She founded Humane Ohio, a non-profit spay/neuter clinic and has spent the last 20 years working for national organizations including Best Friends Animal Society, ASPCA and PetSmart Charities.
Angele Bice

DVM
Angele Bice is a 2013 graduate of the University of Florida College of Veterinary Medicine. She owns a private practice clinic and has worked with a variety of animal shelters and rescues in South Carolina since graduation. She treats over 250 heartworm positive dogs a year in South Carolina. Dr. Bice joined the American Heartworm Society as a Board Member in 2019 and strives to improve accessibility and affordability of veterinary care with an emphasis on community education while maintaining the value and integrity of the veterinary profession.
Upon attending each of the LIVE sessions, you'll earn 6 hours of CE.
Completed over the course of one day. 
A friendly, small group format, where conversation is easy and every question will be answered!
Complete digital course notes delivered by email
The flexibility to learn from anywhere! We'll meet online on Zoom.
Plus, after course completion, you will have access to recorded sessions for 90 days following the workshop**
*This program has been approved by the AAVSB RACE to offer a total of 6 CE Credits, with a maximum of 6 CE Credits being available to any individual veterinarian or veterinary technician. This RACE approval is for the subject matter categories of: medical program and non-medical program, using the delivery method of interactive-distance. This approval is valid in jurisdictions which recognize AAVSB RACE; however, participants are responsible for ascertaining each board's CE requirements.
This approval is valid in jurisdictions which recognize AAVSB RACE; however, participants are responsible for ascertaining each board's CE requirements. Course Number: 20-1098334
IntroVet is also an NYSED Approved Sponsor, for providing continuing education to veterinarians and veterinary technicians licensed in New York State.
**Please note that this program will be RACE Approved for LIVE viewing only. Attendees must log on during a live session to receive a CE Certificate, but can utilize recordings to catch up and re-watch sessions.
Get a group discount! Discounts are available for groups of 3+ people and can be applied to any webinar or conference.
Meet Our Sponsor
IntroVet™ is grateful for the sponsors who make these events possible! 

IntroVet™ is proud to partner with Virbac!
Virbac (an acronym of virology and bacteriology) is a French company dedicated exclusively to animal health from the inception. It was founded over 50 years ago, in 1968, by a French veterinarian Pierre-Richard Dick. He wanted the company to have a strong focus on vaccines and medicines for companion animals, differentiating the fledgling company from large pharmaceutical companies that specialized in livestock back in those days. Now, for over 50 years, we have been shaping the future of animal health through the wide range of our innovative solutions provided to veterinarians, farmers and pet owners.
Say goodbye to awkward, overcrowded conferences and hello to comfortable learning programs that give YOU the space to connect and feel heard.